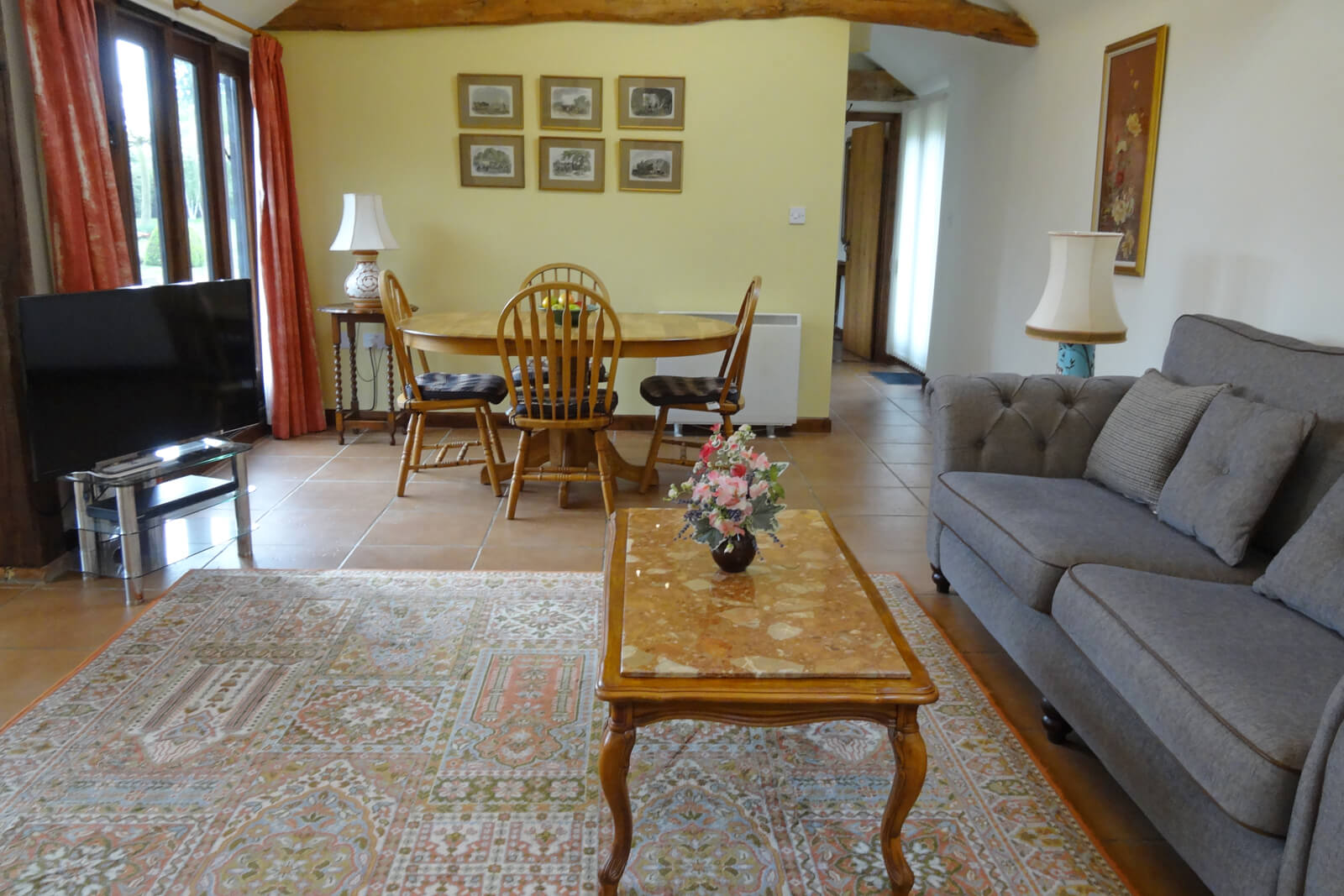 Felsted Holiday Cottages - Visitor Comments
A selection of comments that we have received from visitors from all over the world staying at the lodge.
View Our Accommodation
"Thank you Roger and Betty for a very enjoyable and comfortable stay in The Lodge. I hope to come back sometime in the future, love the gardens and enjoyed your garden knowledge Betty."
Pauline Ranson
"We had a lovely stay in February despite the weather. The Lodge is beautiful, clean and ideally placed for out visit, we will be back."
Liz and Tony Strugnell, Abu Dhabi
"Would thoroughly recommend this spacious and comfortable cottage. Good situation, set in lovely gardens. Thanks for making us so welcome."
Stan and Val Newman, Burn, N. Yorkshire
"We have enjoyed a lovely week in "The Lodge". A beautiful self-contained cottage with everything needed in it. Lovely countryside + beautiful gardens around "The Lodge", great hospitality."
Gillian and Trevor Beers, Brisabane, Australia
"Roger, thank you for an excellent stay and warm welcome. We really enjoyed the lodge over Christmas especially the snow and frost made it a real winter wonderland. Thanks again."
M & J - Benissa Spain
"Thank you for a lovely visit, hospitality was wonderful."
Ken and Kathy Foote, USA
"Thankyou very much for having us to stay at The Lodge, it's beautiful. We've had a great weekend, thanks for everything."
Mr and Mrs Hunter
"Wonderful family hospitality and a delightful place to stay, with every convenience, Essex for a holiday? You Bet! Plenty of interest in all directions:- coast, gardens, towns. Thank you all very much."
Graham and Janet Foster, York
"We had a lovely stay over the Christmas period, The Lodge was perfect. Roger and Betty are lovely and very helpful, thanks for a comfortable pleasant stay."
Dan and Lisa
"We have had a most relaxed and enjoyable stay at the cottage thank you Betty & Roger. We hope to see you again xx"
D & G - Hockley Essex
"Thank you for making it possible to have one of our happiest Christmas ever! All the family join us in expressing our sincere appreciation of such a welcoming spacious, spotlessly clean and oh, so well equipped property. We have truly been able to relax here and would love to return. All the best for the coming year! Best wishes, One very Happy Granny!"
A & L - Cotswolds
"Great place to stay with beautiful surroundings. Unfortunately we are only here for a short time but would love to come back sometime in the future. Bella will be missed by the kids."
S, J, M & J - Adelaide Australia
"We have had a great week lots of relative to visit but still had time to enjoy the wonderful surroundings and the chickens! We loved the space and layout of the barn. Thank you! We have really recommended you to our daughter for their visits up here."
K & L - Truro Cornwall
"Travelling through! Great cottage - Lovely time - Smashing people "you are great Betty and good bye to Bella as will Liam and Mary"
Mr & Mrs Campion
"Dear Roger and Mom. We have had a very good time in your beautiful house. It is really well situated and to a very high standard. You and your mom's hospitality are very good, and we can confirm that Bella is a nice dog. Thanks for bringing us wood every day. We would love to come back again sometime in the near future. All the best, Annette and Palle"
A & P - Fjenneslev Denmark
"What a nice stay we spent in your beautiful lodge. So quiet and pretty. We enjoyed Essex and we'll bring part of the cottage with us in our memories! Thanks to you for the advice, The Compass was a nice pub and the way to go there was nice to discover! Hope to come back soon!"
C & J - Vavies Belgium
"Once again a very enjoyable weeks holiday in perfect weather. The countryside perfect for walks and bird watching."
P & P
"Excellent stay, thank you very much."
P & L - Sydney Australia
"Thanks for letting us stay at your wonderful property. Roger, you should buy the pub as that was the only thing missing! Seriously, we had a fantastic stay & the kids loved the "hairy legged chooks"!"
The F Family - Adelaide, S. Australia
"The perfect place to stay for our summer holiday! And very welcoming too. A special thanks to Betty for all her handy gardening tips! We love the location and the children have particularly enjoyed watching the guinea fowl running round. We would love to come back again sometime."
The A Family
"Roger and Betty it was a very nice week, the house was lovely. Betty thanks for everything. Hope to see you soon."
A & N - Rotterdam
"We've come back again, see 2 entries ago. Had another great time, Thanks Roger"
M & L
"Great as always - a top spot. Thanks"
P & L - Tanilba Bay Australia
"We really enjoyed every minute of our stay in your beautiful cottage! We will certainly recommend it. (Expect loads of bookings from Holland from now on)"
P, J & R - The Netherlands
"What a wonderful place to charge one's battery after having been on the road for two months. Peace and tranquillity what bliss. The digs (unit) has everything one could think of without going over the top. The hosts are most helpful and more than ready for a good chat and of course the ever watchful Bella minding security and keeping the badgers at bay. All in all a good base on bolt hole to return to as the end of a hard day's yakka."
A & J - Western Australia Bunbury